CORONA PASSPORT

Vaccinated abroad? Get Danish Corona Passport
If vaccinated abroad we can help you getting the Danish Corona Passport.
Your
boosters
can also be registered so the passport is updated with the 3. vaccination.
Still used in Denmark and for travelling
When travelling within EU proof of immunity is required. The same apply to many other countries.
The passport is an EU Digital COVID certificate and having it saves you the hassles of getting tested.
Even in Denmark the passport can still be required : Businesses, private culture venues and
organizations can set their own restrictions - among these demand the corona passport being presented.
Coronasmitte.dk
has good information in English about rules and other Covid related issues
What is required to get the passport?
We can help if:
You are vaccinated with an approved vaccine.
Your base vaccination max 5 months ago or you had a booster (in which case there is no expiration).
You posses a Danish CPR number and NemID
IMPORTANT Respond to the order confirmation with vaccination card or similar documentation attached,
We need to know
CPR number
date and site of vaccination

name of vaccine
lot or batch nummer (is not mandatory)
You are advised to check your NemID before ordering, This can easily be done by logging on to
www.sundhed.dk
If you have issues on your NemID look
here
.
We certify the vaccination(s) and enter it in the Danish Registry of Vaccinations.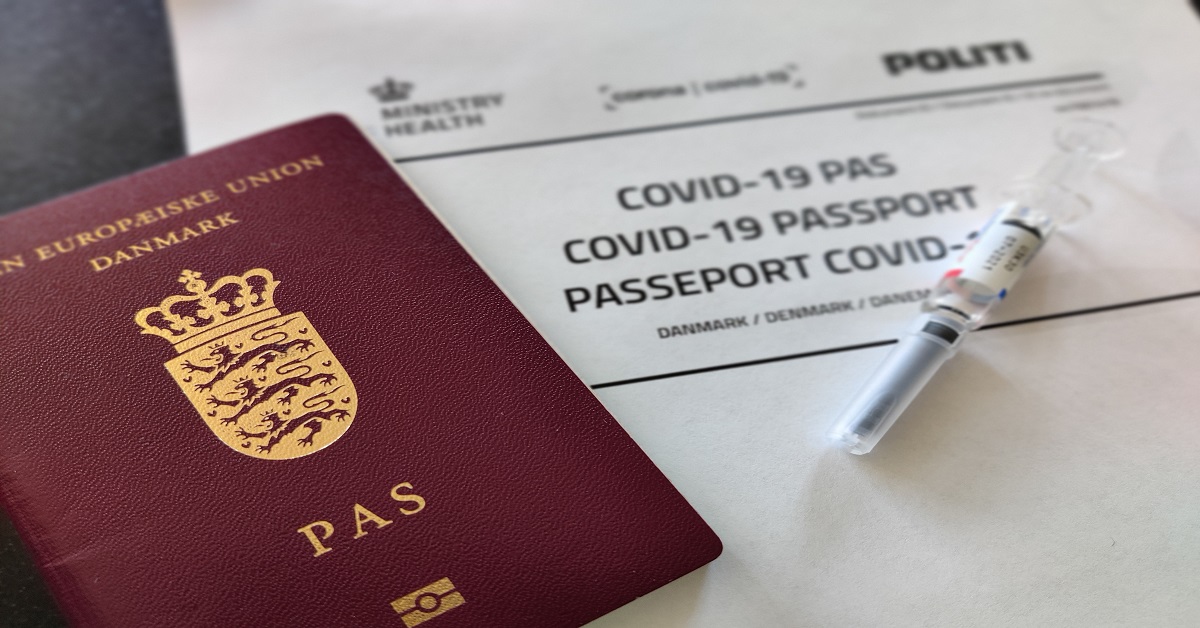 Which vaccines can be registered?
Pfizer BioNTech, Comirnaty®
Moderna® COVID-19 vaccine
Astra Zeneca Vaxzevria® (=Covishield)
Janssen / Johnson & Johnson Covid-19 vaccine
Nuvaxovid
Authentication and registration of Covid 19 vaccination
Price: DKK 500,00
SEE PRODUCT
Covid 19 Booster - Authentication and registration.
Price: DKK 295,00
SEE PRODUCT